New Ford Super Duty in Canfield, OH near Warren

Getting to Know the Ford Super Duty Trucks in North East Ohio and Western PA
Ford has been producing some of the industry's leading heavy-duty pickups for decades. Its widely lauded Super Duty lineup is known for impressive power, long-term durability, and class-leading capability. And with updates arriving for the new model year, the truck is getting even better.
What's New for Ford Super Duty Trucks at Our Canfield OH Dealership?
The Ford Super Duty lineup gets a moderate update this year. A couple of major upgrades arrive under the hood, where a new 7.3-liter gasoline V8 offers heaps of power and a durable, long-lasting design. The 6.7-liter Power Stroke diesel engine remains an option, though tweaks to its tuning bring out more horsepower and torque than previous years.
Ford will offer the new Ford Super Duty with a new optional off-road package as well. It's called the Tremor, and it adds a range of off-road ready features like a factory lift and all-terrain tires.
New Super Duty trucks are also getting an exciting technology update. Starting this year, all new Super Duty trucks get built-in 4G LTE Wi-Fi connectivity.
Finally, the new Ford Super Duty lineup gets cosmetic upgrades. New LED headlamps, a refreshed grille, and unique fascia for rear-wheel drive models set the 2020 lineup apart from previous years.
Ford F-250
The new F-250 Super Duty is a one of the most popular new heavy-duty trucks in the Canfield, OH area. Designed for solid reliability and impressive performance, the F-250 has built up a sterling reputation for itself among drivers who want a sturdy work truck with available luxuries. It's the next step up if the ubiquitous F-150 doesn't have the kind of capability that you're looking for.
Shop F-250 Trucks
Ford F-350
The new F-350 Super Duty is yet another step up in capability from the F-250 Super Duty. Its strengthened chassis allows for higher towing and payload capacities. Apart from that, the F-350 Super Duty shares many great features with its smaller counterpart. From its available Power Stroke turbo diesel engine to its Ford SYNC infotainment system, the F-350 has the kinds of features that local truck shoppers are looking for.
Shop F-350 Trucks
Ford F-450
The new F-450 Super Duty achieves truly impressive towing and payload ratings with help from its available dual-rear wheel design. This extra stability and strength mean the F-450 is one of the most capable heavy-duty trucks on the road.
Ford F-600 Chassis Cab
This new model has been specifically designed to take on the varied and unique up-fit needs of work sites throughout Ohio. You'll be able to equip these trucks with the specialized equipment that your work demands while relying on proven Ford Super Duty engineering and design.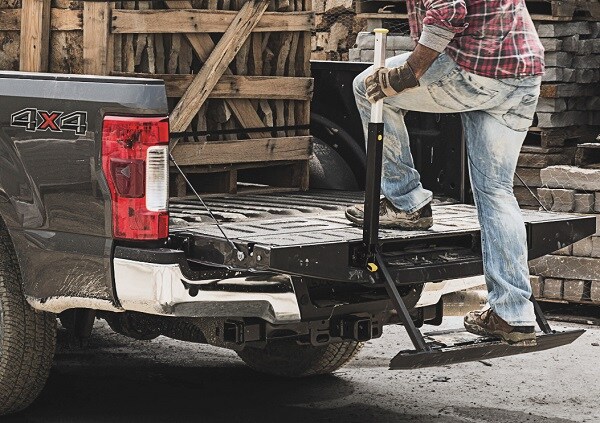 Our Ohio Ford Truck Dealership Has Even More to Offer
Make an Inquiry
* Indicates a required field