New Ford SUVs in Canfield, OH
When You Need a Great SUV in Canfield You Can't Beat a Ford
In recent years, drivers of all stripes have been adopting SUVs as their vehicle of choice. Providing a jack-of-all-trades option that many find superior to the other vehicles on the road, their rapid popularity growth has prompted automakers across the board to expand the market with new SUVs of their own. While many of these are fine vehicles, few of them can match what Ford has to offer.
Ford's vehicles have played no small part in the popularization of SUVs over the years. In the present day, it continues to produce some of the best SUVs available including the Explorer, Escape and Edge. Whether you're shopping for something compact, mid-sized, or full-sized, you'll find top-quality options waiting in the inventory of dealerships like Fairway Ford.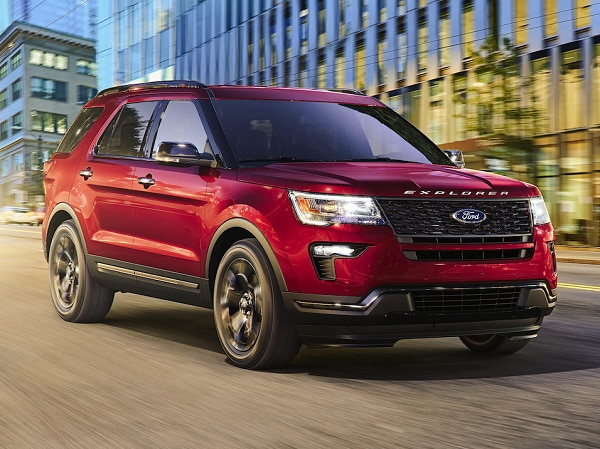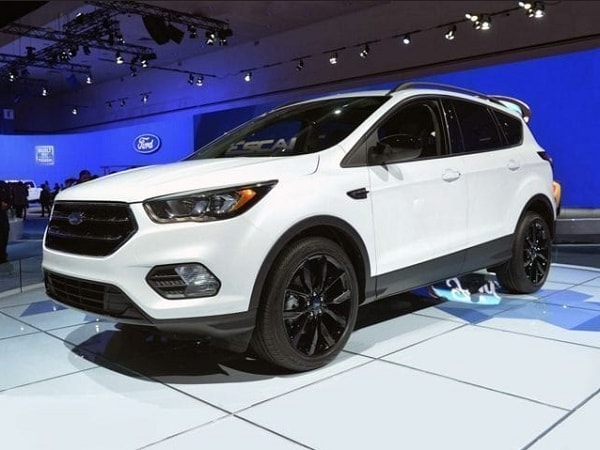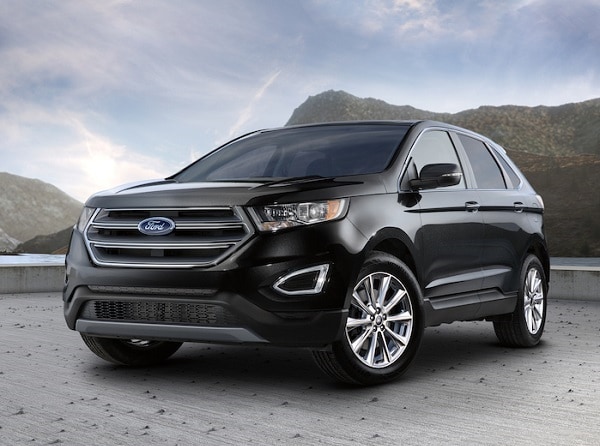 Explorer
Full-Sized Capability is a Waiting in the Ford Explorer
Considered by many to be the father of the modern-day SUV, the Ford Explorer is one of the best-selling vehicles in its segment and remains one of the most powerful and feature-rich SUVs available. The newest model makes use of advanced technology and features, including the Sync 3 infotainment system, in-car Wi-Fi and third-row seating space that make it perfect for family driving and large groups. Drivers will likewise appreciate its powerful engine options, which include a base model 290 horsepower V6 engine that make even its lowest trim a contender for tough roads and off-roading.
Escape
Great SUVs Come Compact Too
If you're not keen on driving something as large as the Ford Explorer, Ford also offers great SUV options in the compact and mid-size categories as well. The new Ford Escape, for instance, delivers a level of style and ability that adds up to one of the most attractive compact SUV packages available. With three rock-solid powertrain options, it has access to a 3,500-pound towing capacity that stands as one of the best available in a compact SUV.
Edge
The Mid-Sized Edge is Built Ford Tough
Stepping a size-class higher, the latest version of the Ford Edge delivers a spacious five-seat interior that with plenty of legroom and a sizable cargo area. Better yet, the Edge also offers considerable performance and a collection of features that help to make it a valuable vehicle. Dual-zone climate control, EasyFold remote rear-seat release, blind-spot monitoring, forward-collision warnings; the Edge has features and technology that deliver everything from comfort, to convenience and safety. Add in engine options like its 2.7-liter twin-turbocharged V6, and the Edge can become a platform for high-performance as well.
Shop Ford Edge
Schedule a Test Drive Today at Fairway Ford
If you're looking for a great SUV in the Canfield area and would like to learn more about what Ford has to offer, get in touch with Fairway Ford today. Our friendly staff will listen to your needs and provide recommendations for a Ford SUV that's perfect for you and your life. We can also show you other options for other great vehicles in our inventory of new Ford cars. If there's something you like we can schedule a test drive so you can get some firsthand experience to help you see how you like it.
Then, if you decide you're ready to make a purchase, our on-site finance staff can help you find the options you need to drive home in the SUV you want. Just give us your information and we'll help you find options for car loans and lease agreements that fit within the confines of your budget. We even have an online application so you get started on that process from home.
Make an Inquiry
* Indicates a required field