New Ford Trucks in Canfield, OH
You'll Find the Tough and Dependable Driving Experience You Need in a New Ford Truck in Canfield, OH
When you go shopping for a new truck in the Canfield area, you'll naturally want something strong and reliable. The sort of the truck that invests not just in vehicular muscle, but also in the comfort, safety, and convenience of you and your passengers. There are a lot of trucks that promise that. Ford trucks are the ones you can count on to deliver.
Starting with the Ford F-150 and working its way up, Ford's trucks have long been some of the most popular on American roads. When people drive a Ford truck, they know they're getting a vehicle they can count on to deliver modern designs, new technology, and powertrain options for drivers of all stripes.
The Ford F-Series Delivers Performance for Every Level of Need
The F-series starts with Ford F-150. The most popular truck in the United States, the F-150 delivers a wide range of trims with six different powertrains ranging from a robust 3.3-liter V6 to a powerful 3.5-liter twin-turbocharged V6. If you're the type of person who just wants a good truck to help your friends when they're moving, you'll find an F-150 that's perfect for that purpose. Looking for a vehicle that can tow? The F-150's peak towing capacity is 13,200 pounds; the highest in its class.
The best part? If the impressive offerings of the F-150 don't meet your needs, the Super Duty F-250, F-350, and F-450 most assuredly will. Offering even more power than their smaller sibling, they deliver a range of experiences that should be more than enough to satisfy every brand of truck driver.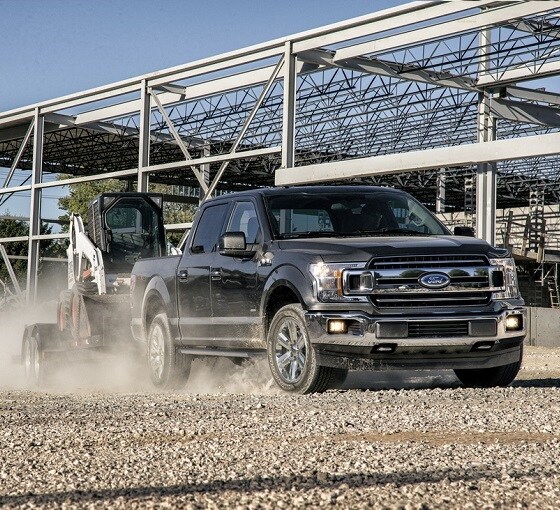 Clever Designs and Features That Offer More than Just Muscle
Ford's trucks offer more than just straightforward power, however. Unlike many of their competitors, Ford invests heavily in making sure their vehicles are defined by more than just a hefty engine under the hood. The Ford F-150, and the rest of the F-series, make use of a revolutionary chassis made from military-grade aluminum. This allows them to maintain their tough durability while also reducing their weight to improve performance on and off the of road.
When you slip into the driver's seat of a Ford truck, you'll likewise find modern features aimed at improving your driving experience, the comfort of your passengers, and your safety on the road. These include things like heated seating, massage seating, leather upholstery, and more. You'll also enjoy the benefit of safety systems like a blind-spot information system, adaptive cruise control, and stabilizing technologies like hill-start assist and trailer sway control.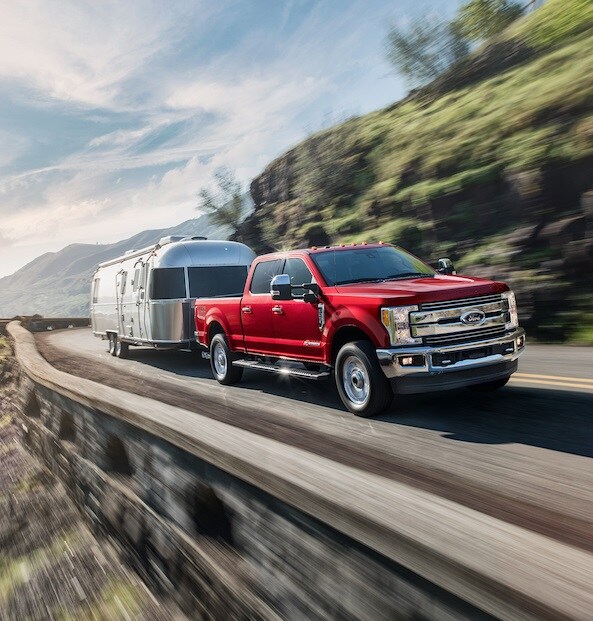 Find the Right Ford Truck in Canfield at Fairway Ford
When you're ready for your next truck, get in touch with the sales team a Fairway Ford. Our Ford-brand experts will listen to your needs and help you find the perfect truck and trim to satisfy your vehicle needs. Whatever you're looking for, we're sure we can find something in our thorough inventory of new Ford trucks that meet your needs. Give us a call today and we can discuss your options for truck financing in Canfield, or even schedule a test drive. We're certain that even just a few moments behind the wheel of a new Ford truck will be enough to convince you that it's the right truck for your life.
Ford Truck Dealership Serving: