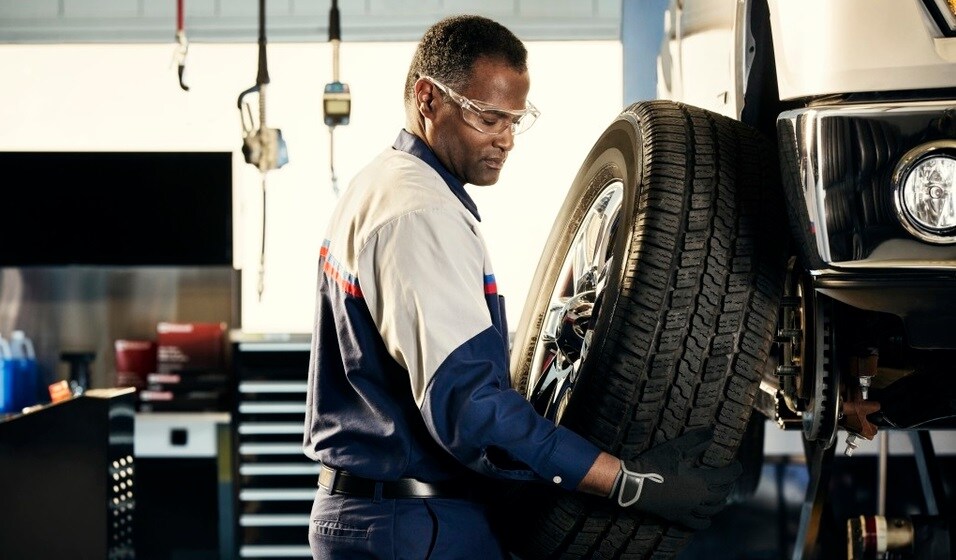 Summer Tires vs All Season Tires vs Winter Tires - Canfield Service Center
Making sure your tires are in good condition is a crusial aspect of your day-to-day driving. If you are in need a new tires or want to get your tires checked but our team, schedule a service appointment or stop by our service center in Canfield.
When to Change Your Tires:
Depending on the changing of seasons, drivers should change their tires around when the temperatures start to change to ensure their tire is suited for extreme hot/cold temperatures.
Checking Your Tires & What to Look for:
One easy way to check your tire tread depth is by using the old penny test. Drivers can take a penny, turn it upside down so Lincoln's head is down, and insert it between tread tracks. If Lincoln's head is visible, your read depth is less than 2/32 inch and you should replace your tire.

All Season Tires
All season tires strike a balance between wet and dry performance capabilities. This is accomplished by having moderate tread depth, longer tread life, and more adaptable tread compounds that allow for versatile weather functionality.
Snow Tires
Looking to tackle the snow and ice? Snow tires are an excellent choice for drivers that want the best stop and start capability. Drivers can easily identify a snow tire based on the snowflake symbol that is emblazoned on the side of the tire. There's four main factors the distinguish a winter tire from an all-season or summer tire: tread design, tread depth, studs, and tread compound.
Tread design: specifically, sipes, which are small cuts made in the tread to increase traction.
Tread Compound: Materials change due to temperature, and it's important that your tires will retain their shape and functionality even when facing extremely cold temperatures. The composition of winter tires is made to ensure they keep their shape and increase overall traction. 
Studs: Studs are for those drivers that want the highest level of traction available in tire form (for winter conditions). Studs are metal studs that are implanted in the tire to provide maximum gripping power.
Tread Depth: In short, the deeper the tread the better the traction.
Summer Tires
Summer tire tread generally has less grooving, allowing for more tire surface area to touch the road for increased road-gripping power. Summer tires have a shallower tread depth which allows for more high-performance stability. Overall, summer tires provide improved speed and agility, improved braking capabilities and cornering, increased road-holding capability, and provides solid performance in wet conditions.
Find Your Tires in Canfield Today
The factory‐trained service technicians at Fairway Ford know your vehicle best and are ready to help you find the best tires for your specific model at the best price possible. In fact, we offer great tire deals on 13 quality name brands:
Goodyear
Dunlop
Michelin®
BFGoodrich®
Uniroyal®
Kelly Tires
Continental
 
Other benefits of Fairway Ford tire services include:
Full‐service maintenance and repair facility
Parts and labor warranties
Clean, comfortable waiting areas with free Wi‐Fi
Shuttle service to and from your home
Friendly and knowledgeable staff
General Tire
Hankook
Pirelli®
Bridgestone
Firestone
Yokohama®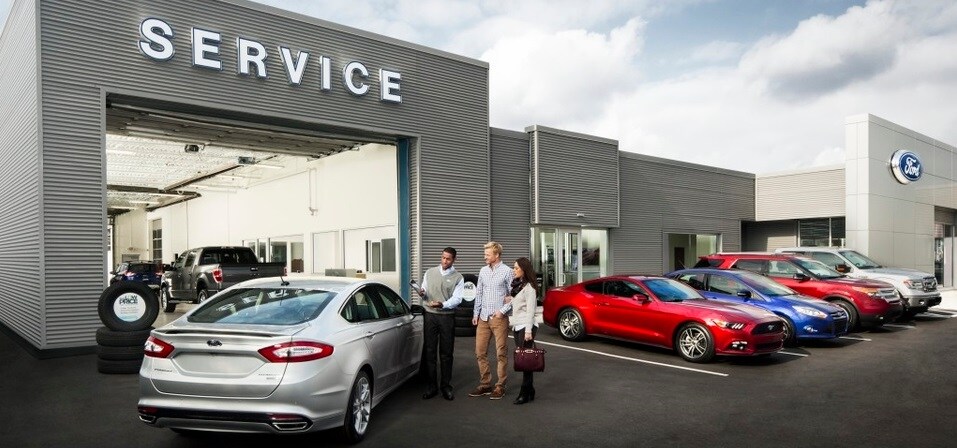 Schedule Service
* Indicates a required field